Welcome to Sand Springs
Community Services Home Page
---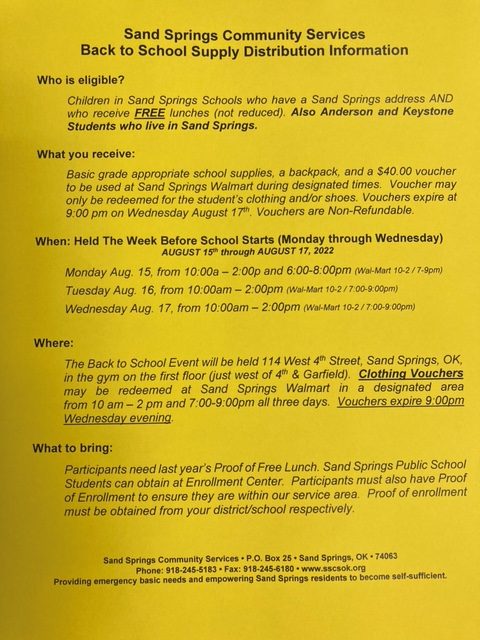 Click here to view the PDF
---
SSCS is located in the Old Central Elementary School Building.
Our Handicap accessible entry is the through the arches located at 4th and Garfield.  We are on the 2nd floor.
There is an elevator on the first floor for your convenience.
Hours of Operation at Sand Springs Community Services:
Monday –  Thursday
10:00 AM – 2:30 PM
Friday – 9:00 AM to 12:00 PM
We will also make appointments after hours for working families and families facing a crisis.
Please call the office at 918-245-5183 to make an appointment.